A Joint Communication of the lodges in the 36th District.
left to right
Right Worshipful William Hollowell Pierce - District Deputy Grand Master, 1960
Most Worshipful Charles M. Flintoff - Grand Master, 1960
Lewis Raymond Snyder - Worshipful Master, Kempsville Lodge No. 196, 1960
J. T. Bell - Worshipful Master, Great Bridge Lodge No. 257, 1960
Note: 1, 2, 6 are most likely Worshipful J.W. Batten (South Norfolk No. 339), Worshipful G.N. Denny (Princess Anne Lodge No. 25), and Worshipful H.L. Ferrell (Virginia Beach Lodge No. 274)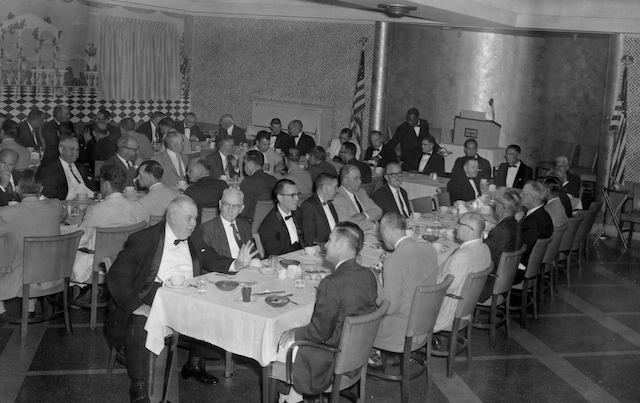 Prior to the Joint Communication at Kempsville Lodge, dinner was held at Pinetree Inn in Virginia Beach.